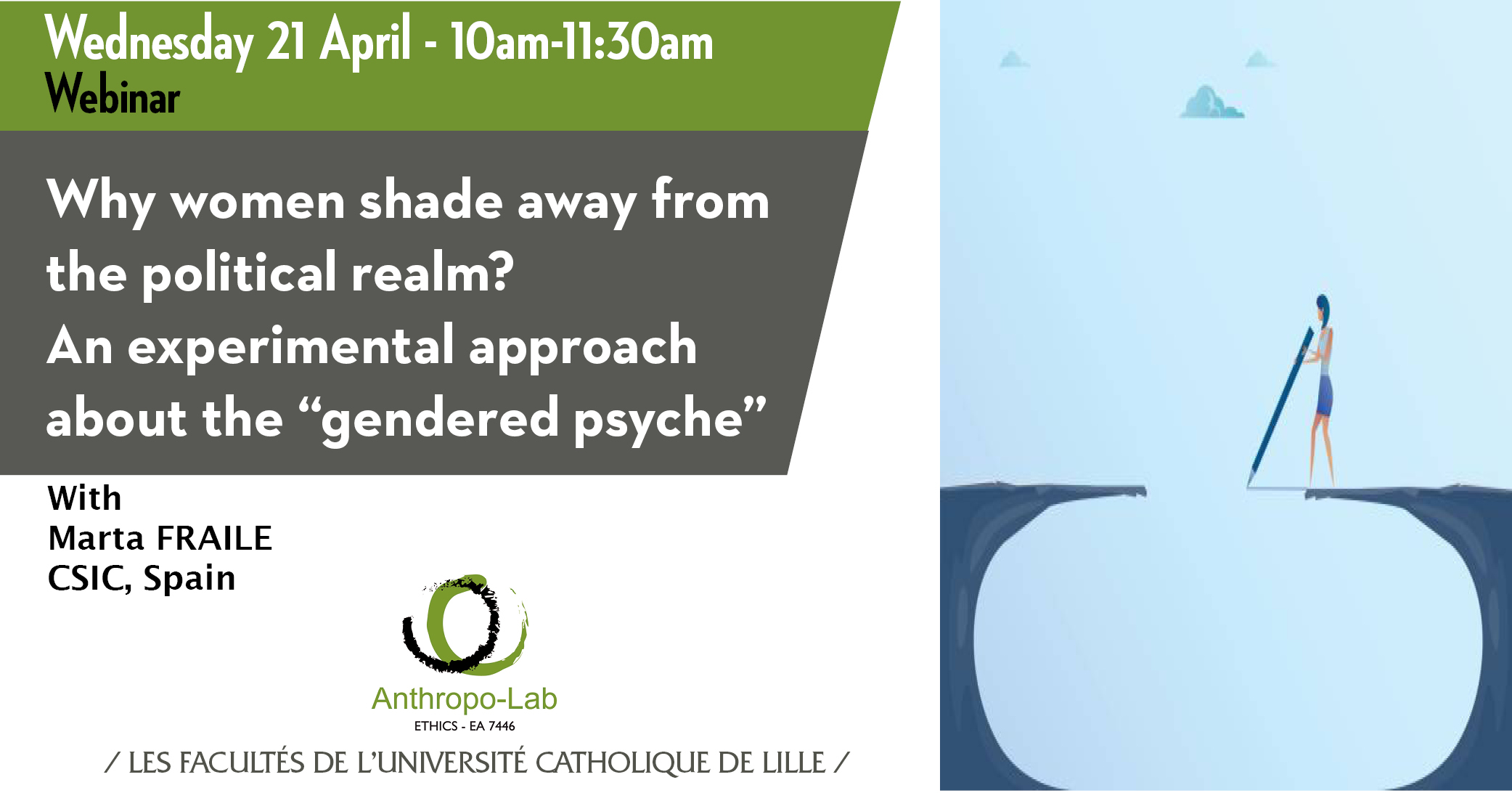 Speaker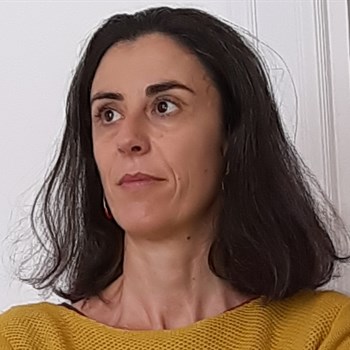 Marta FRAILE is Senior Research Fellow at Spanish Scientific Research Institute, CSIC, working at the Institute of Public Goods and Policies (IPP) in Madrid. Her research spans across the fields of public opinion, media effects, and specially, gender & politics.
More information here.
Abstract
Previous studies have documented that women show greater distance from the political realm than men. Abundant research on political ambition and involvement coincides in that there is a relevant and persistent gender gap in the way citizens relate to the world of politics. Why is this gender gap so extended and persistent? The paper aims to shed light on the psychological mechanisms behind the aforementioned gap.
Based on a prior study (Fraile and Miguel, 2021), we argue that the gender gap in political involvement is due to gendered perceptions of personal attributes, that are the products of gendered socialization processes: men are more likely than women to perceive themselves as risk tolerant, conflict loving, self-confident, and competitive. These four attributes are in line with existing preconceptions about the political world. Consequently, men perceive politics as a welcoming setting leading to greater attachment to politics. In contrast, women see politics as inhospitable to their own personal qualities, and this misalignment is likely to make them feel more distant from the political world.
The paper tests the implications of this argument with two online survey experiments conducted in Spain where we manipulated the way in which the political realm is presented to respondents. We expect that the distance women feel with respect to the political world (in comparison to men) is smaller in cooperative/coalitional frames, and greater in competitive/aggressive frames. Our results elucidate the extent to which political contexts characterized by a service /cooperative dimension can help decrease the distance that women feel with respect to the traditionally male-oriented political world.
Zoom Link : https://us02web.zoom.us/j/87887342600
The next webinar
Wednesday 2 June – 10 am-11:30 am
The interplay between framing and risk in social dilemma games